Shortly after I joined AOL Canada in 2011, the company announced they acquired The Huffington Post. 
At that time, the US-based website didn't have international editions, so I quickly created a fake-o mockup of what a Canadian version could look like. 
The team pitched the idea to our new boss Arianna Huffington, and within weeks, huffpost.ca launched with great success.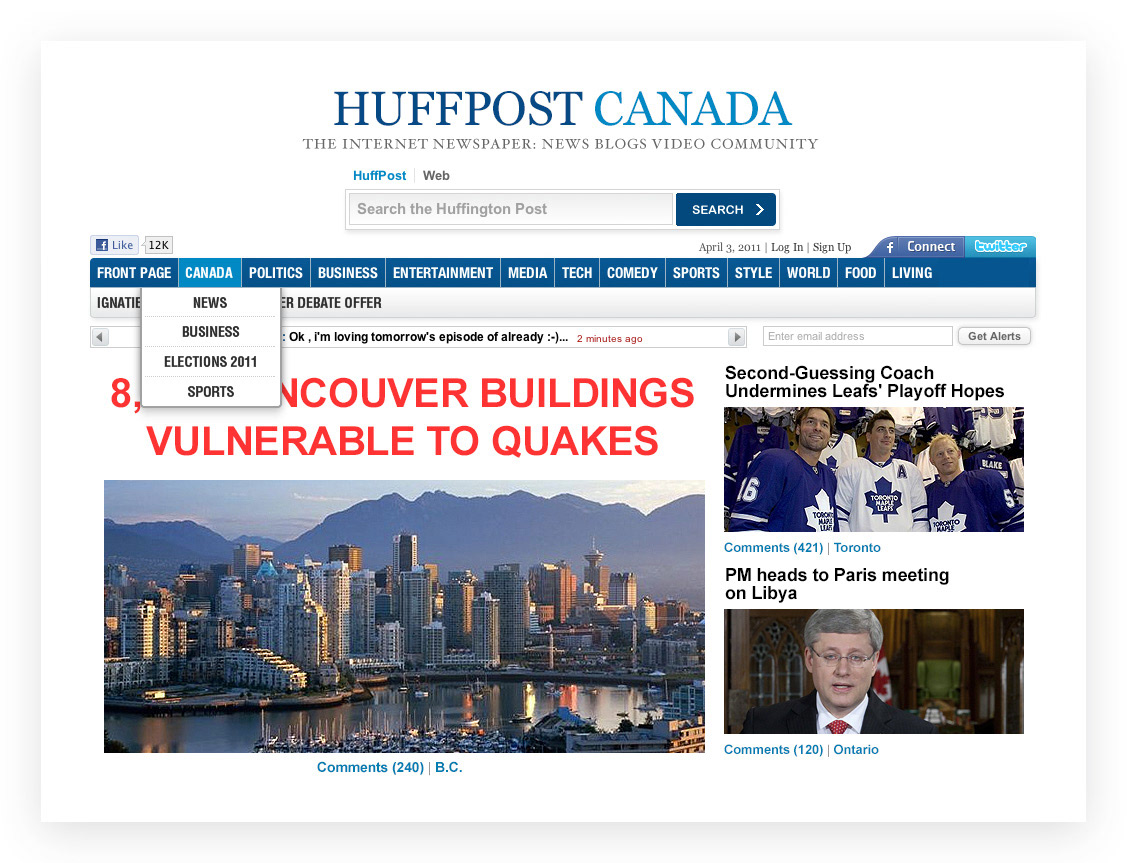 During my time at HuffPost Canada, the monthly UV count increased 3x. And the Canada office became the launching pad for the entire global organization.